O32 - Optional Electronic Pressure Regulator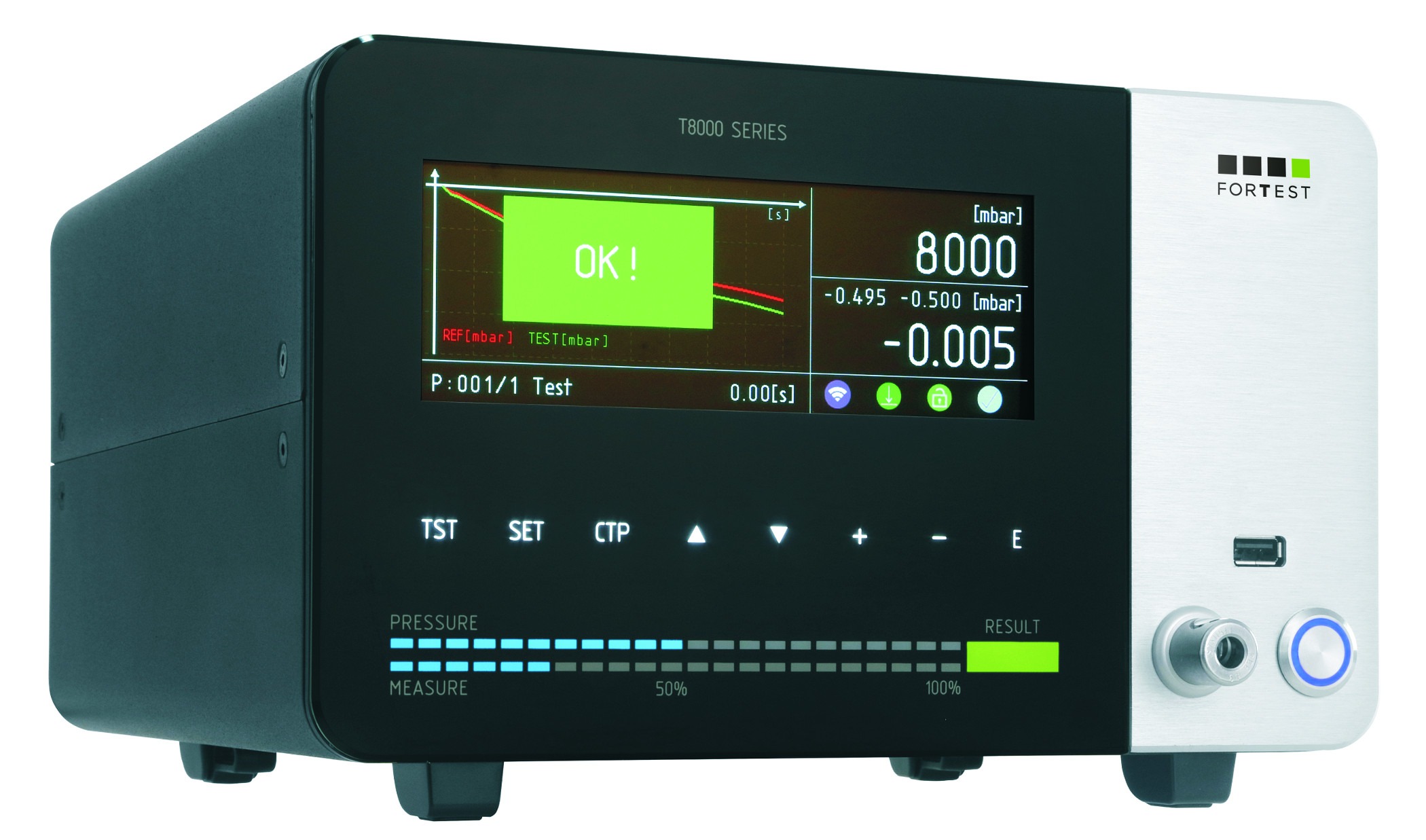 Description

The application of this optional require the installation of a very high precision electronic pressure regulator for automatic set point adjustment directly through the TEST menu.

It is recommended where very high testing accuracy is required or where testing pressures need to be changed frequently.

This option requires the installation of an internal expansion card as well as a piezoelectric regulator and a dedicated pneumatic circuit.

By recalling the test programs it is also possible to execute tests at different pressures according to the type of piece under test.

In the T8730 - CONTINUOUS MEASUREMENT UNIVERSAL FLOW TESTER the electronic regulator allows a constant pressure value to be maintained as the flow rate in the piece under test varies.
Full scale pressure
Electronic regulator is available for the following pressure full scale with relative fittings where specified:
-1 bar
-1+1 bar
-1+5 bar
-1+7 bar
0.2 bar
0.3 bar
1 bar
2 bar
6 bar
8 bar
10 bar
16 bar
Supported models

The electronic adjustment option is available for the following models: